248 miles.
It rained throughout the night, but not back enough to leak through the tent. We packed up early and got outta there. It was freezing going up towards Lake Louise and we stopped a few time to warm up. Another great thing about the old Airheads is you can set your throttle lock and reach down and grab the engine to warm your hands up.
We stopped by Lake Louise and walked around, the color of the lake is insane and my photos don't give it justice. It looks like Baja Blast Mountain Dew, it's insane.
We blasted into BC and the scenery changed almost immediately. It gets super green, lush, and the mountains are insane. We went through the Canadian Glacier Provincial Park, also unreal.
We took a ferry across Upper Arrow Lake and met a few people on their way to the BC Beemer Rally, we passed a few people earlier near Banff and asked why we were holding our engines. We told them the sweet heating trick.
We made it to the rally and set up near a couple other Airheads, ate a fantastic dinner, and met and talked to lots of people. I was so blown away with the cool bikes and people that I totally forgot to take many photos.
Rain stain.
Banff.
Lake Louise.
Bro time.
Tourists at Lake Louise.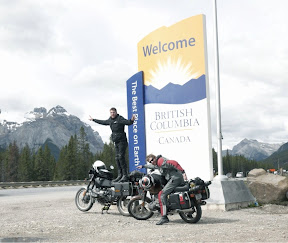 Catching the wave into BC. Last Divide crossing of the trip.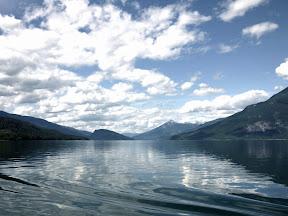 Upper Arrow Lake. BC.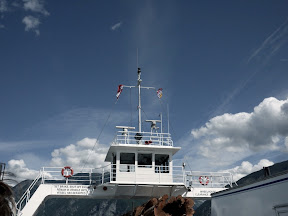 Arrow Lake Ferry.
Rolling out.
The trailer is his sleeping pod!!
Homemade EFI.
Homemade turbocharger!!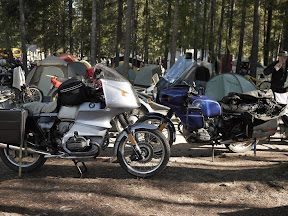 A couple of beauts.
Bug Report.
I forgot to take a photo. It wasn't super buggy, I'll combine it with tomorrow's.