204 miles.
We wake up and pack early in order to get to Mesa Verde by midday. We cruise around the park and view the natural bridges, they are pretty awesome. We stop in Bluff, UT for breakfast and gas and continue on our way.
About 30 miles down the road while going through Aneth, UT Jessica's clutch cable snaps. We find shade at the only gas station in town and she calls for a tow truck and arranges for a new cable at a shop on Cortez, CO. Problem is, they can't get it til at least Tuesday.
We wait with Jessica until the tow truck arrives, we found a rickety suspension bridge that goes over the chocolate milk looking river and I explore a bit of the buildings that appear to be old Reservation housing.
Once the tow truck arrives Rudi and I bounce out, make a quick stop at 4 Corners and onto Mesa Verde.
We unload at our site and head back to Cortez to get Jessica and her stuff. We eventually meet up with everyone and head to the campsite.
A natural bridge.
Yum.
Broke down in Aneth.
Aneth architecture.
Sketchy footbridge.
The other side of the chocolate river.
Safe side.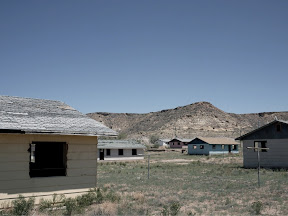 Old reservation housing.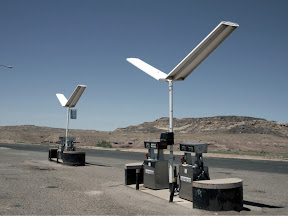 Downtown Aneth, UT.
Colorado.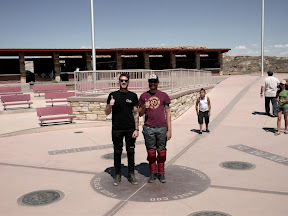 4 Corners.