We got to stay at an epic beach house with Joel and Rosanna. It's owned by a family friend, the guy who invented Frappucinnos and Starbucks VIA instant coffee (which we've been living on for the last 3 weeks). So needless to say it was a gorgeous house in an awesome location.
Rosanna's dad, his wife Julie, and her sister Veronica came out during the day. It was awesome just hanging around, kayaking, paddle boarding, and eating food. It was truly a treat to be able to do this.
The next day was the same deal, lots of maxin' and relaxin'. Rudi boogied on down to Portland to hangout and Joel and I did an epic puzzle. I headed out in the late afternoon to meet up with my friends Hillary and Billy in the city for dinner.
Two solid days of hanging out was the perfect way to arrive in back in the USA and the West Coast. Thanks doods!!!
Minor repairs.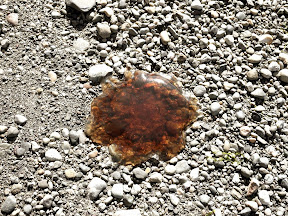 Dead jelly fish.
Whidbey Island.
Island life mon.
Useless Bay.
Puzzle time. Photo by Joel.
View from Billy and Hillary's apt.
No Bug Report.